Hi!
I want to plot a large dataset of millions of points (with 3 dimensions) using holoviz.
The dimensions are time, location and intensity.
A peculiarity of my data is that thousands of points each share the same time value. For each measured time, location and intensity are numpy arrays of the same length.
I want to plot time vs location in 2D as points/raster and intensity should serve as a color dimension.
It works fine when I convert my data into long format, i.e. duplicating "time" thousands of times but this is not ideal since it seems a bit like a waste of space and time.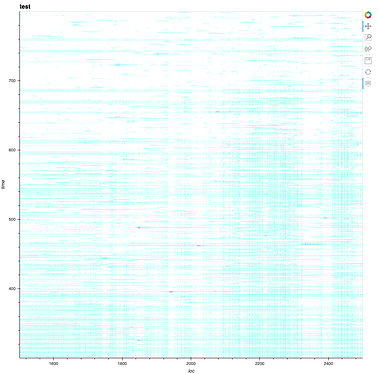 I tried HoloMaps with time being the dictionary key but figured that this is not really what I want since I could not figure out how to use both the "key dimension = time" and one of the dimensions "per key = location".
Do you have any other ideas?
Thanks!