Hi there,
I'm trying to get the RangeXY from a datashaded set of points. This works fine (i.e. I get a range values out):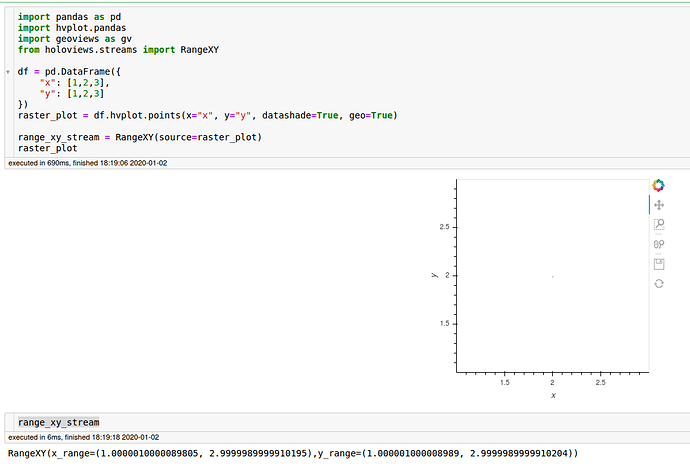 However when I try to overlay a GeoViews tile source, the RangeXY stream returns no values: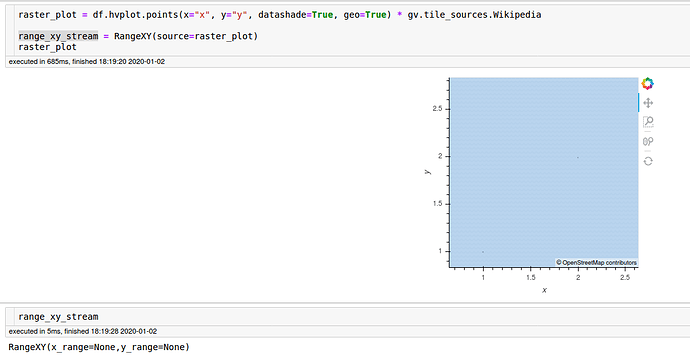 Not sure if this is a bug, but thought I'd mention here in case I'm doing something wrong. Thanks!