nbdev auto-generates a github readme from a notebook called index.ipynb.

However, I can not get it to render panel in any meaningful way. It simply displays the exported js script as text: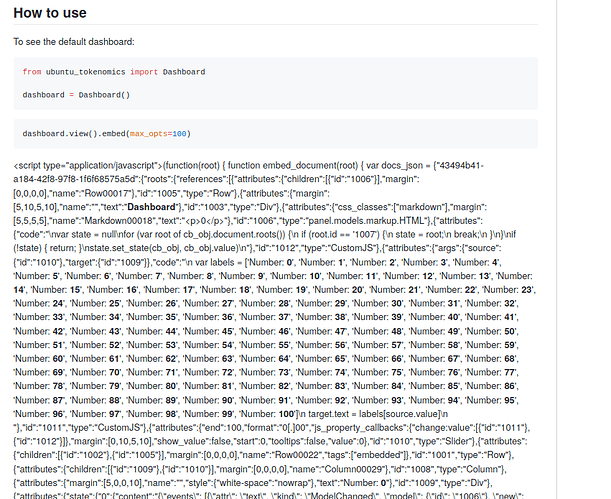 Using the embed function, I can get the widget to not just render but actually work interactively in the auto-generated docs:
[Can only put one image per post]
For the readme on Github, I have tried embed and save as found here: https://panel.holoviz.org/user_guide/Deploy_and_Export.html
But I have not been successful in making it look pretty.
Any recommendations? Thanks