Hi all,
I'm new to holoviews and hope I did'nt oversaw a similiar post to this topic.
I'm using holoviews version 1.14.8 with python 3.9 from recent anaconda distribution and are trying to run the galery examples which works fine in principle.
Unfortunataley I can't get the psutils example to work:
Streaming Psutil — HoloViews v1.14.8
It runs without throwing an error message but there's no graph coming up, not even an empty one
Output in jupyter notebook looks like this: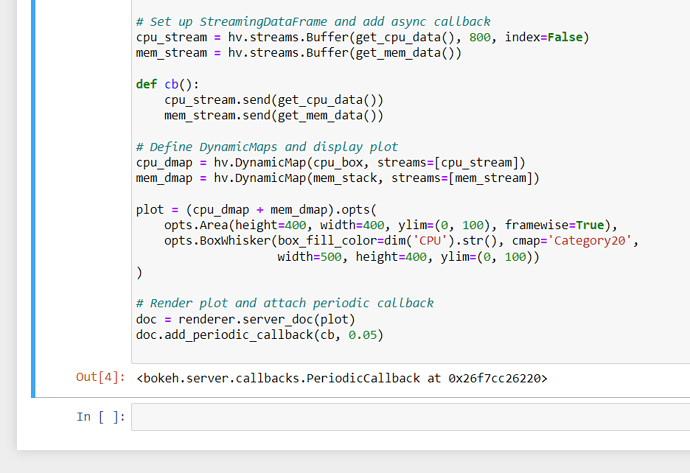 What goes wrong ?
Thanks in advance.