I've for a long time wanted to assemble and showcase all the cool stuff you are building and sharing. I finally did it.
I hope this can inspire us all and push Panel forward.
Check it out Awesome Panel | Awesome List (awesome-panel.org)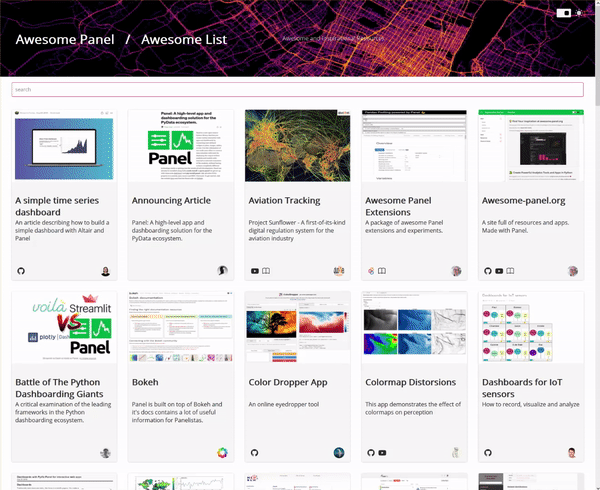 ps. Please note the small icons at the bottom of each card. They provide links to github, youtube etc.