I've refactored awesome-panel.org.
For users the most obvious changes are the accent color (blue) and re-organisation of the sidebar menu.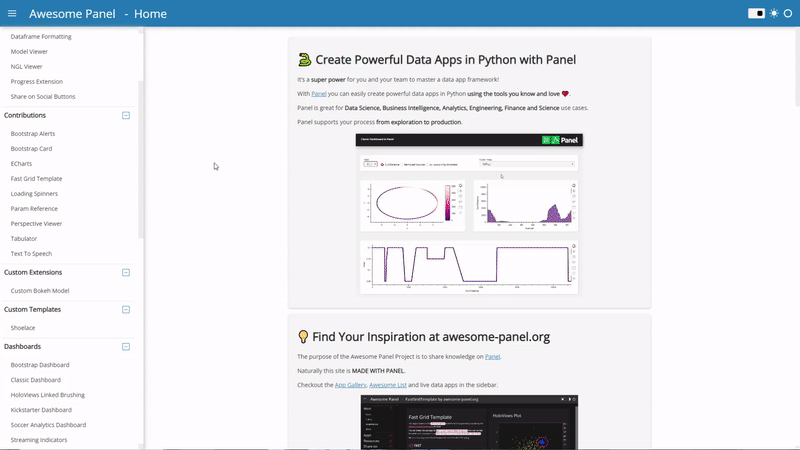 But for me as a developer a lot of simplifications has been done to speed up adding new apps to the site. Before I used pn.serve in a file app.py. Now I've changed to panel serve a folder of .py apps. Furthermore I maintain a .yaml file with meta data about the apps like name, author, description, url, resources, …
Checkout awesome-panel.org and please give the repo a

if you like it. Thanks.