In an environment running an up-to-date Holoviz set of packages:
geoviews = 1.10.1
holoviews = 1.17.1
bokeh = 3.2.2
panel = 1.2.3

I've discovered that both line and filled contours do not properly display if Matplotlib 3.8.0 is installed. Things work properly with MPL 3.7.3.
Here is a fully-reproducible code block:
import matplotlib.pyplot as plt
import cartopy.crs as ccrs
import cartopy.feature as cfeature
import geoviews as gv
from geoviews import opts

gv.extension('bokeh')

Z = xr.open_dataset('http://thredds.atmos.albany.edu:8080/thredds/dodsC/atm533/2012103000_z500_era5.nc').z

gds= gv.Dataset(Z.isel(time=0), kdims=['longitude','latitude'], vdims=['z'])
contour = gv.project(gds.to(gv.LineContours, ['longitude', 'latitude'],crs=ccrs.PlateCarree()))
(gv.tile_sources.OSM * contour).opts(
    opts.LineContours(tools=['hover'], frame_width=700, frame_height=400,show_legend=True, line_width=3))

For Matplotlib <3.8, here is the (correct and expected) result: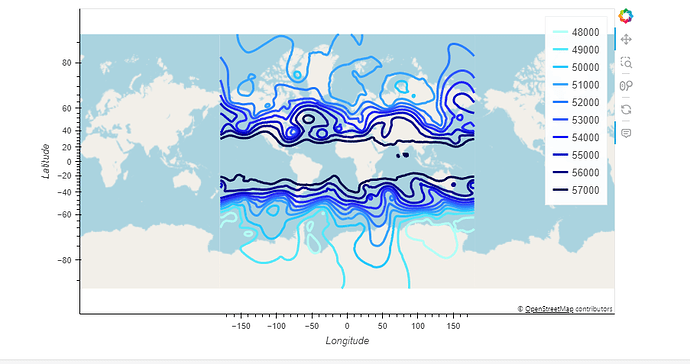 For Matplotlib 3.8.0, here is the result: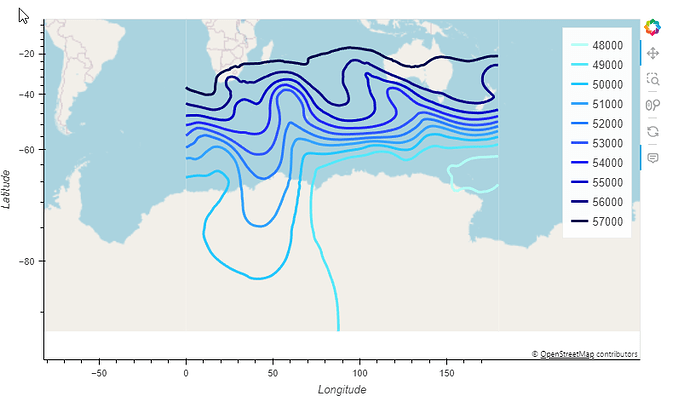 This misbehavior occurs in a variety of relevant recent package versions (e.g. cartopy, jupyterlab 3 and 4).