I have been reading the deployment docs but I can't find a clear answer on this.
I have a simple Panel app (an interactive choropleth created using Geoviews):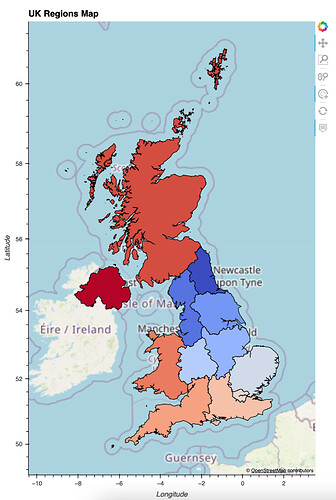 I created the plot and saved it as an HTML file using the following:
## UK REGIONS POPULATION ESTIMATE MAP.
regions_map = gv.Polygons(regions, 
                          label = "UK Regions Map"
                          ).opts(tools=["hover","tap"],
                                 cmap = "coolwarm",
                                 width=600, height=900)

regions_map = pn.Row(regions_map * gvts.OSM())


regions_map.save("/home/datasci/notebooks/interactive_region_map.html",embed=True)

I then want to display this interactive html version on a Github Pages website.
Currently I can display the above static image and link to the interactive version when the user clicks on the image:
However, if it were possible, I want the interactive version to just display directly on the web page. Is this possible and if so can anyone refer me to an example?
I found this, which seems related, but I couldn't really understand what to do with it:
Thanks