Hello,
is it possible to shift the "zero" point of a colorbar somehow? Say I have data from -8 to +2, and want the white to still be at 0:
import holoviews as hv
import numpy as np
import xarray as xr 
import hvplot.xarray

hv.extension('bokeh')
data = np.random.random((10,10))
data = 10 * (data - 0.8)
test_array = xr.DataArray(
    data,
    coords=[np.arange(10), np.arange(10)],
    dims=['x','y'], name='z')
test_array.hvplot(clim=(-8, 2), cmap="coolwarm")

This results in a figure, but obviously many of the negative values will still be red!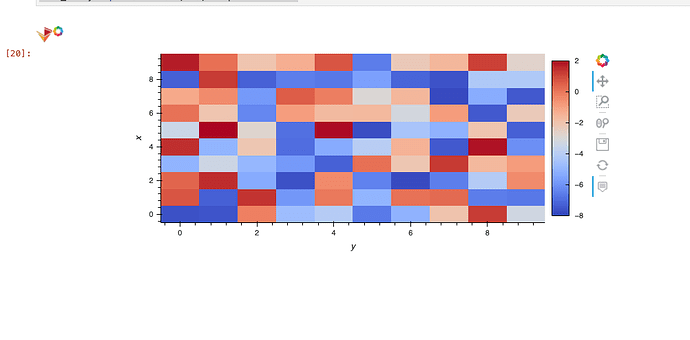 I found this, but cannot figure out how to use it:
There is:
bokeh.palettes.diverging_palette?

But this takes two colorbars, instead of 1.