Hi,
Can I ask how to turn off scientific notation for Labels (bokeh ext)?
This is a pd.DataFrame.hvplot.bar * hv.Labels overlayed/composed object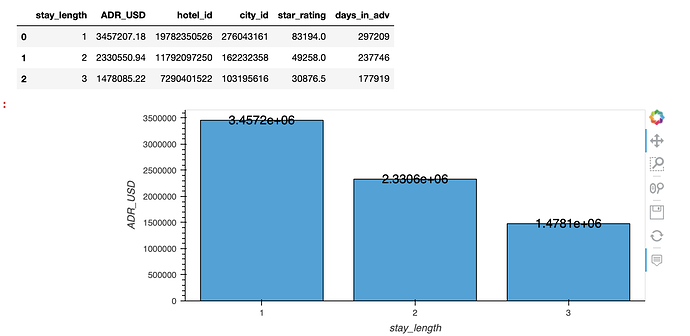 Also can I can ask why switching to Plotly messes the graph so much? It shouldn't be this bad though?
Also, I'm unable to use text or autotext options which Plotly.express graphs use to easily give a value for the bar graphs.
p.s. Unable to embed more than 1 SS.