I have been using holoviews.Tiles to generate an interactive map and it works wonderfully.
However, I also want to be able to generate a .png image of the map to create icons that represent the path of a parsed sonar log.
When I use holoviews.save() with the holoviews.Tiles and the bokeh backend, the png is occasionally missing tiles from the exported png file as you can see the blank white square in the example below.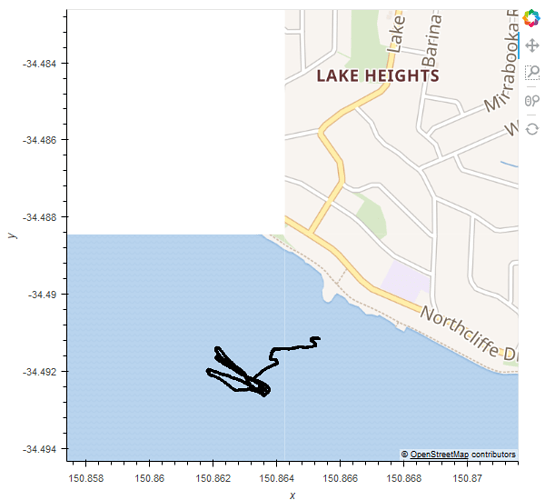 This doesnt seem to happen in the interactive usage, so my guess is that the save is happening before the tile has been successfully downloaded. Is there a way to force the save() to wait for the tiles to have been fully downloaded before running?
Also is this a bug I should report?
Thanks,
Brendon.