A colleague asked me:
"Hi - If you were going to write an interactive program to select pixels from an image in Python, would you use Holoviz? If not, what? (Basically, need to do what Matlab would do with ginput)."
Matlab's ginput allows you to click points on a plot and get a list of [x,y] locations back.
This notebook works (screen grab below), but seems a bit complex.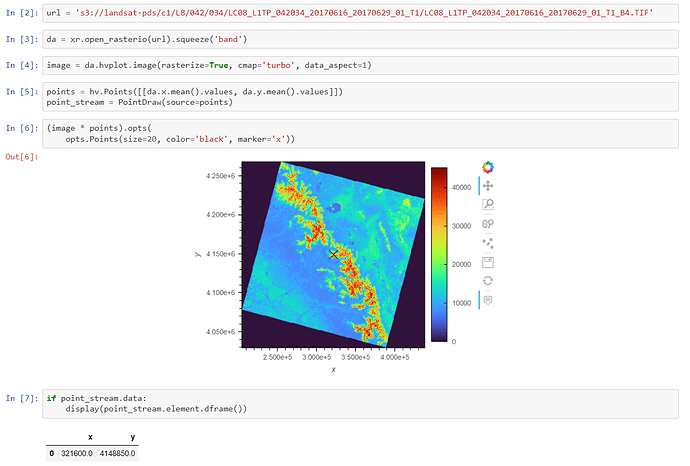 Is there a simpler way?