Hello,
I would like to add horizontal line to a boxwisker plot. See red lines in example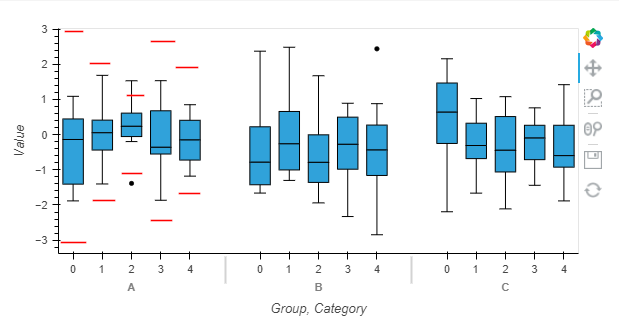 These are specification lines.
With Matplotlib I could add them by drawing a horizontal line and using the horizontal axis category for the horizontal length. How can I achieve the same with HoloViews?
Johnny