Hi
I'm trying to create a "Panel Getting Started" notebook for colab. If I can I would like to include instructions on sharing the app via ngrok. If I google I find several example using Streamlit or Dash. For example this one Quickly share ML WebApps from Google Colab using ngrok for Free | by AbdulMajedRaja RS | Towards Data Science.
But I cannot get it working. No error messages. It just does not work.
My notebook is here Google Colab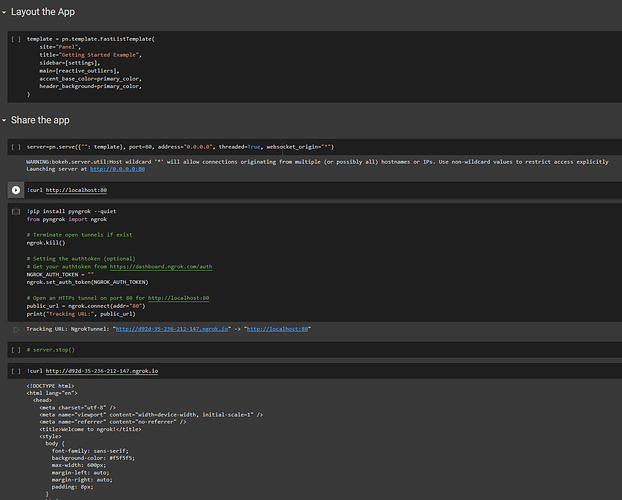 UPDATE: maybe it actually works. I will need to test in a non-corporate and secured environment.