Hello All!
I am trying to make a simple dashboard, where I have some filters and a button, which when pressed should show the DataFrame with the filtered data.
Something in line with this, for instance: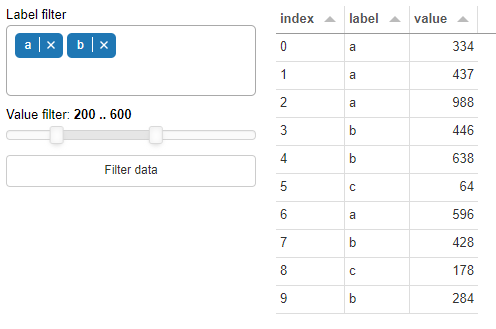 I feel that such a dashboard is a good use case for param.Parameterized classes, where @param.depends('button') would trigger the Data to update and therefore I wished to get a decent understanding of how it all works.
However, I feel somehow stuck in getting started. Probably because I am not sure what would be the best practices to use pn.widgets.MultiChoice within param.Parameterized.
If anyone can advice, thank you in advance!