Hey there!
I'm trying to implement a secondary y-axis and really having no luck!
Easiest way to explain is with an example: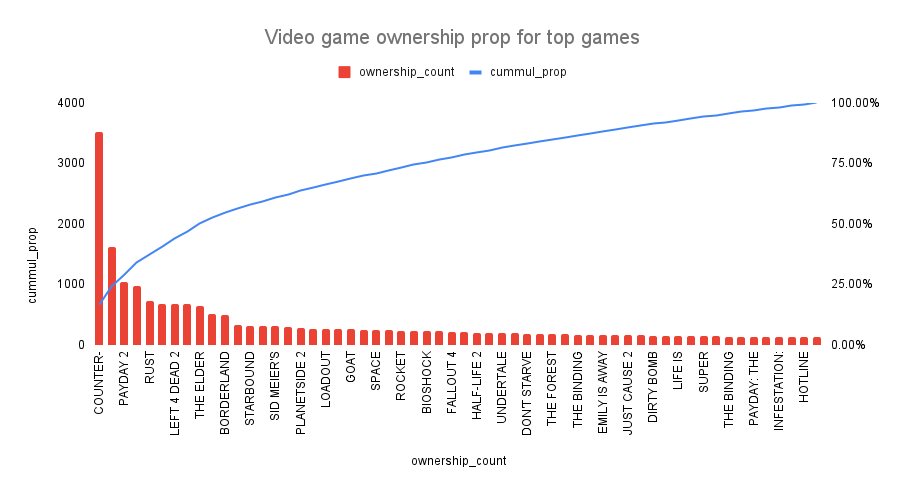 On the left y-axis I have absolute counts of video game ownership, and on the right y-axis I have the cumulative proportion. How can I implement a right y-axis on a different scale?
I've tried something like:
# INITIALIZE plots
plot_1 = df.hvplot.bar(x='game', y='count', yaxis='left')
plot_2 = df.hvplot.line(x='game', y='cumul_prop', yaxis='right')

# DISPLAY plots
plot_1 * plot_2

But no success

Thank you for your time and please let me know if I'm not clear!