I can't believe this question hasn't been asked an there is no documentation to be found. It seems important.
How do I customize the order of displayed parameters?
import param as pm
import panel as pn
pn.extension()

class Protocol(pm.Parameterized):
    target_apy = pm.Number(0.15, bounds=(0,1), precedence=1)
    total_pool_tvl = pm.Number(1e7, bounds=(0,None), precedence=1)
    curve_price = pm.Number(0.664501878575914, bounds=(0,None), precedence=0)
    display_level = pm.Number(default=1, bounds=(0, 2), step=1, precedence=2)

p = Protocol()

pn.Row(p)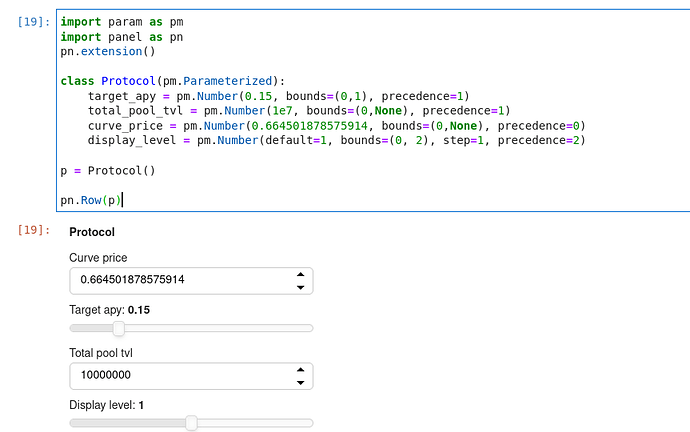 See image, the parameters are not displayed in order that they are defined on the class, or in alphabetical order, so what is determining their order?
Thanks!