Hey there,
I'm trying to visualize some weather data over the pol which is on an unstructured trimesh. For that I'd like to use holoviews or geoviews. So far I used this example as a guide for my plot. I works quite well but I have an artifact in the plot at the location of the coordinate jump. I tried a lot of different things already, here is a picture to help explaining my problem: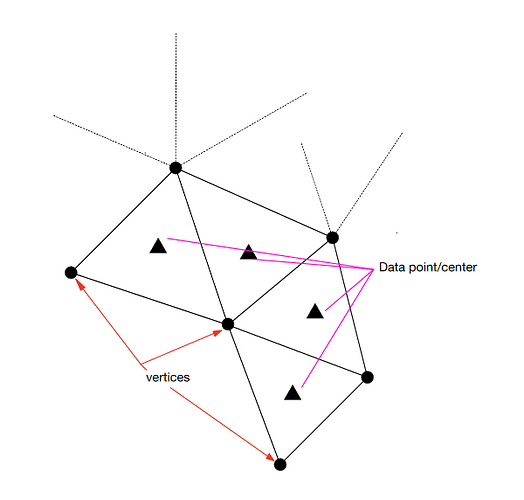 As you can see the data I try to visualize is not at the vertices of the trimesh its located in the center. In my code I used the center points with the Delaunay triangulation. Which could lead to the following artifact in the plot.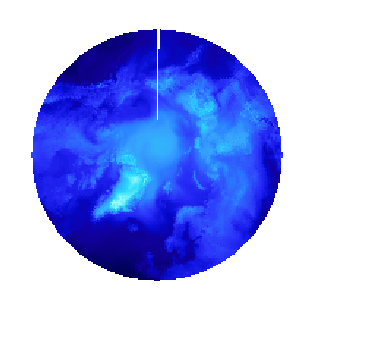 For this plot I use Delaunay to calculate the Trimesh from the centerpoints of the triangles and then plot via geoviews:
trimesh = rasterize(gv.TriMesh((tris, hv.Points(verts, vdims='value')), crs=ccrs.PlateCarree(),interpolation=False))
(trimesh).opts(projection=ccrs.NorthPolarStereo())

My main question is, how to remove that artifact?
A way I'm exploring rn is to use the Dataset I already have. The Dataset has a good set of possible Data variables, but the shape is a little problematic.
Shape:
vertices shape: (171771, 2) simplices shape: (3, 342180) value shape: (342180,)
Because the simplices point towards the center and their value and the vertices are shared by the triangles hv.Trimesh has a problem to use them.
Maybe I miss something so here is the Dataset I'm using. Has anyone an Idea how to solve that and plot the data without the artifact? Maybe there is a Bug that I'm missing. I'm glad for any help.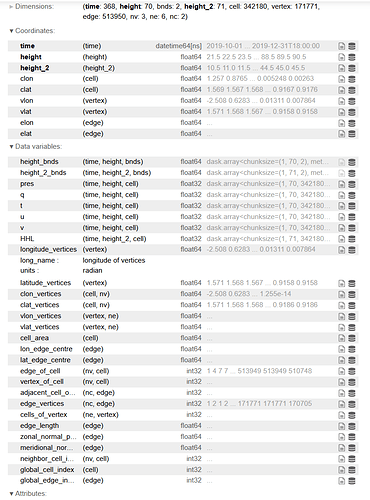 Best wishes
J