Hi all,
I am relatively new to holoviews and I am really amazed by the strengths of hvplot. It is really a great library!
I have a question about a figure I am working on (the one on top of the image below):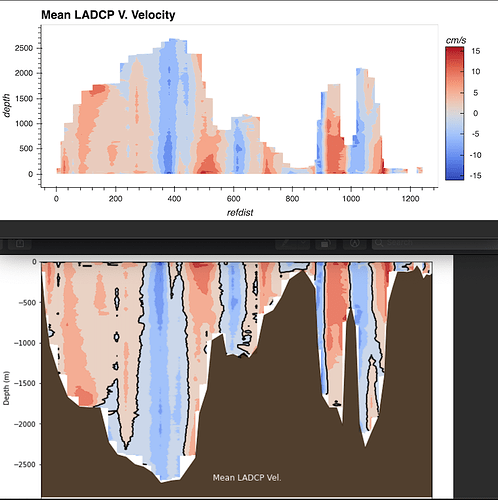 On this plot I would like to :
reverse the y axis (so zero is on top and 2500 at the bottom)
add a "background uniform contour plot" something that could be generated with a function similar to matplotlib's method fill_between
I generated the figure above with the command:
plot=myXarrayData.hvplot.contourf(z='V', x='refdist', y='depth',
                                   levels=datatoplot['cf_levels'],
                                    clabel=datatoplot['cbtitle'], label=datatoplot['pltitle'])

My aim would be to have a plot similar to the one at the bottom (generated with matplotlib):
Does someone have any advice?
Thank you