I would like to go through all the Holoviz tutorials, following loosely along with @jbednar ' s Scipy 2019 video .
For instillation, I followed to the letter the official instructions.
However, when I try the Setup notebook, I get this error: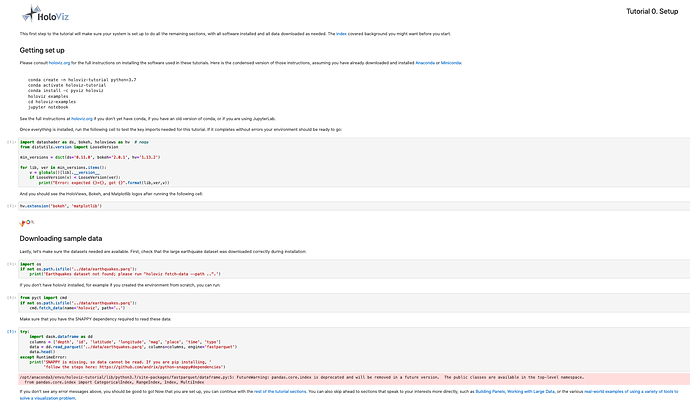 /opt/anaconda3/envs/holoviz-tutorial/lib/python3.7/site-packages/fastparquet/dataframe.py:5: FutureWarning: pandas.core.index is deprecated and will be removed in a future version. The public classes are available in the top-level namespace.
from pandas.core.index import CategoricalIndex, RangeIndex, Index, MultiIndex
As a consequence, for example in the Building Panels notebook, interact does not work: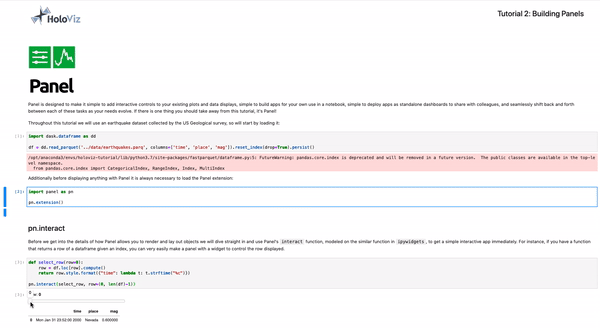 Is there a fix for this?