I have some Geodataframe points they are positions of millions points in the world.
I need a "rastermap" on the world map. Another point is that as the number of points are huge, I don't want to face crash in loading points. and I don't want to lose the quality and want to update dynamically when zoom in.
I need a picture similar to this: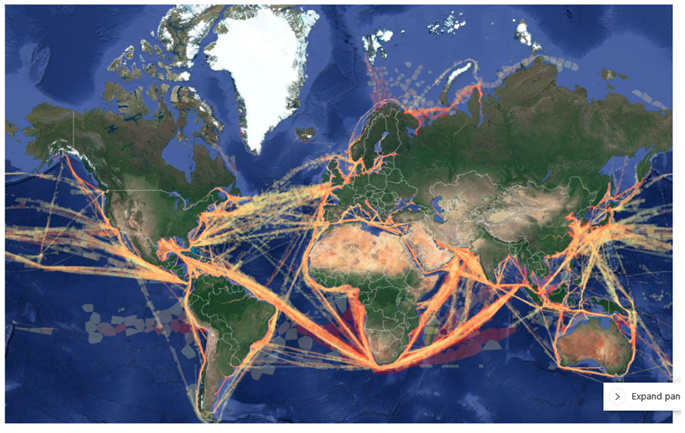 I am not so professional. I tried this code to rasterize the points implicitly:


but when I run. The output don't show the map properly and shows this: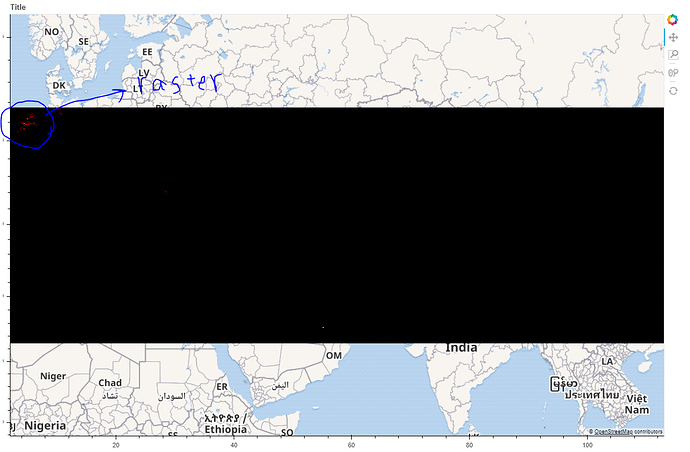 what would be your suggestion for me?