Hi,
following the holoviz tutorial, everything is fine and I can use hvplot.scatter with rasterization.
Even in this python environment (setup through anaconda-project) I can use my own datasets.
Would like to reproduce that from another existing experimentation with its own python environment.
For that I just install hvplot and datashader with conda install hvplot datashader
Unfortunately then I can display my plot but datashader is ineffective: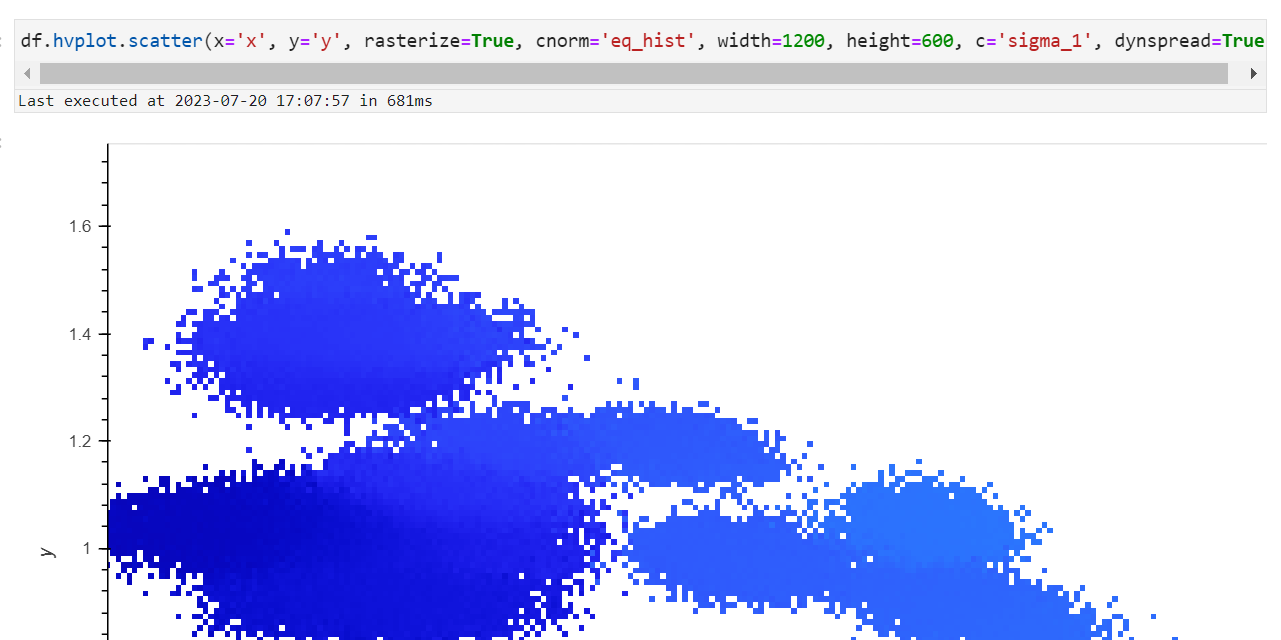 I guess this is due to how I have installed hvplot and datashader or dependencies.
Any help would be greatly appreciated.