While testing Datashader for GeoDataFrames, I noticed big performance differences between plotting a GeoDataFrame and creating a scatter plot for the same data as DataFrame. The following screenshot only shows half the story because the stated "Wall time" is much shorter than the actual wait time until the GeoDataFrame plot appears: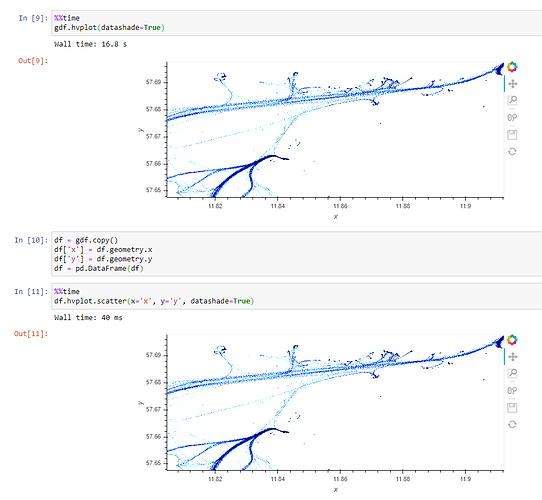 Notebook: https://github.com/anitagraser/movingpandas/blob/master/tutorials/demo_datashader.ipynb
Is this a known issue? Is there anything that can be done on the user side?