I've started contributing an example to the Panel gallery with an excel like interactive table. You can edit cells which then updates other cells. You can select rows which then updates plots.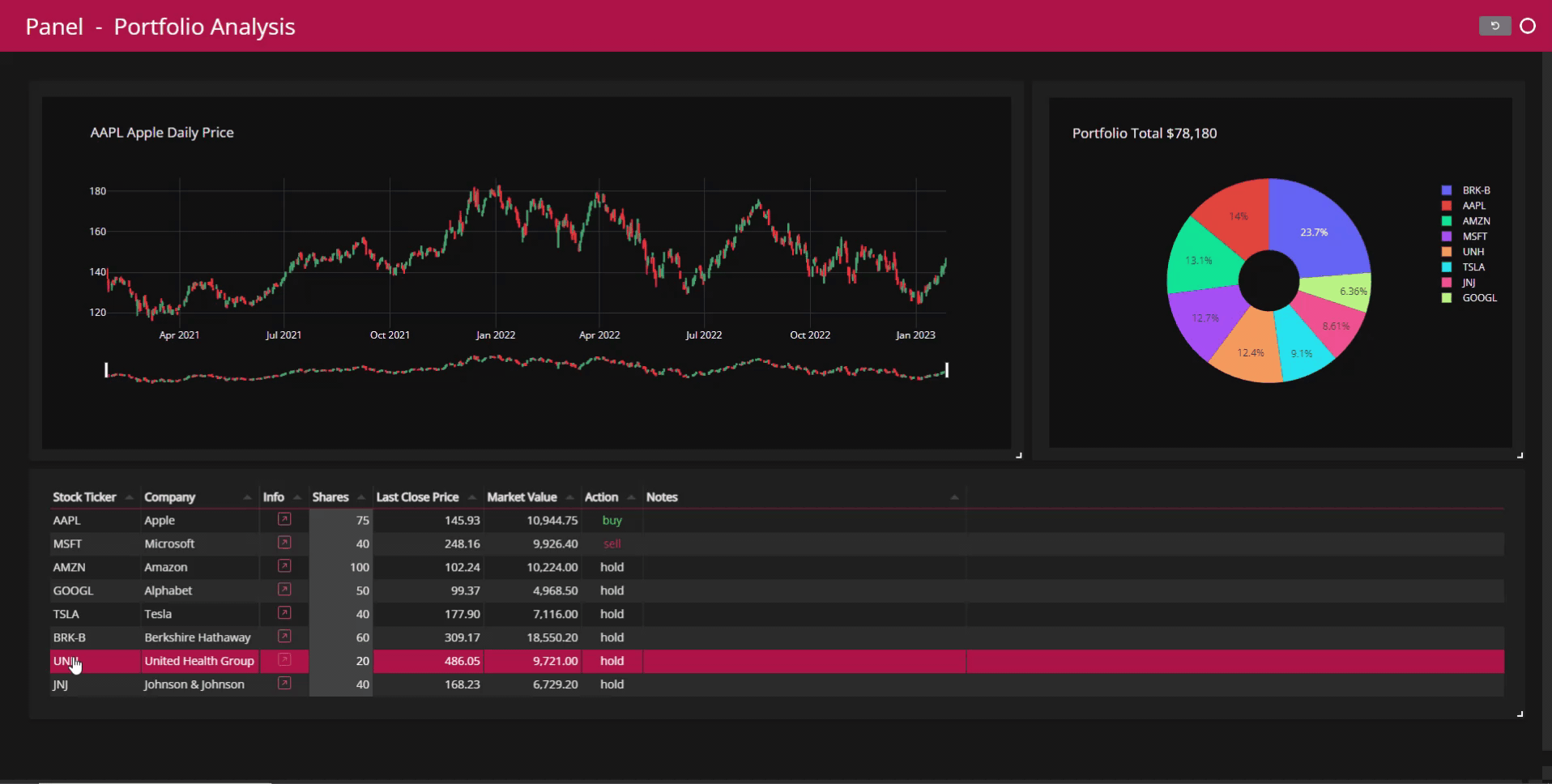 Any ideas for improvements are appreciated. What would you like to see?
You can checkout the PR and code here.
I wanted to use this example to compare Panel + Tabulator to Dash + AG Grid. I think Panel + Tabulator does a nice job. What do you think?