Hi All,
I'm struggling to find the best place to post this question, as I'm not sure whether the problem lies with param or ReadTheDocs, but I'll start here.
Whenever one of my classes inherits from param.Parameterized and I create documentation for it I get what looks like a mini param documentation after the class parameters and attributes but the formatting is plaintext.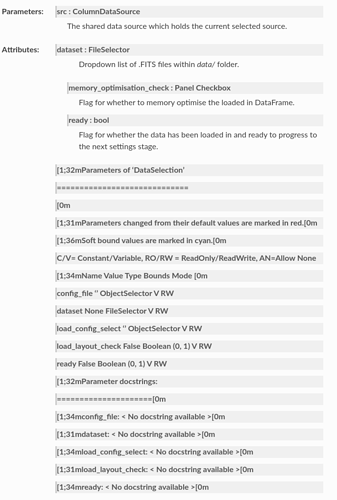 Any idea how to turn this behaviour off as it looks really bad when using the documentation.
Cheers