Hi,
I'd like to render non-interpolated trimesh in an interactive plot.
Looking at the Bay trimesh example here: Bay trimesh — Examples 0.1.0 documentation
It says:
Here the underlying wireframe and triangles will be revealed if you enable the wheel-zoom tool and zoom in to either plot.
However, if I zoom in - both "wireframe" and "trimesh" plots display the same rectangular grids?
Is this a bug or am I misinterpreting this document?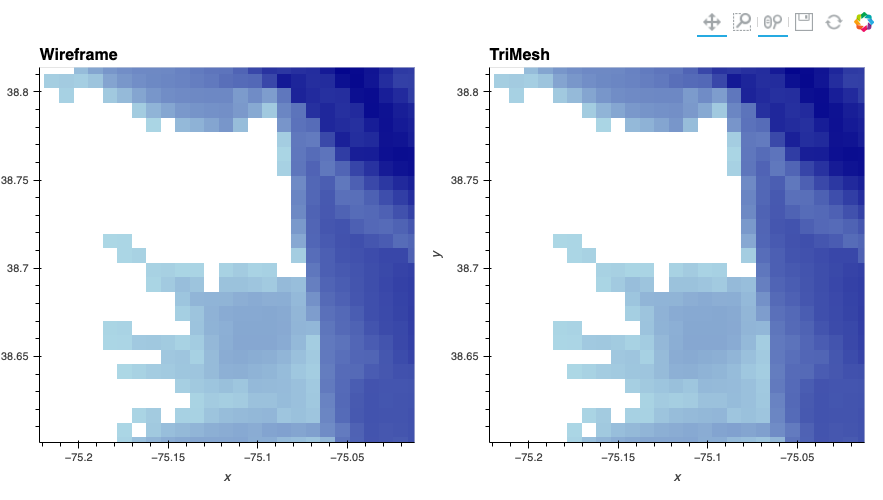 I have run this example in a live notebook so not a static/web issue.
Is it possible to visualise the non-interpolated triangular mesh in an interactive plot?
I am able to render a static image of trimesh like this but it is not interactive which is a requirement for me:
tf.Images(tf.shade(cvs.trimesh(trimesh_vertices, trimesh_simplices, interp=False), cmap=c))