Say I have this:
s = pandas.Series(numpy.random.randint(10, 90, 500))
s.hvplot.bar()

This generates a plot similar to this: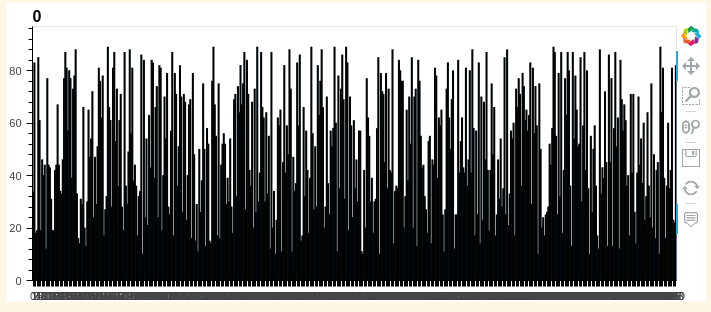 which is not that useful due to the number of bars displayed. A user can manually zoom in to get something like this:
(since I'm a new user, I'm not allowed to put more than one image - I'll add the image that should have been here as a comment)
but in cases where the number of bars is expected to be high it's not a good user experience to have them always zoom in.
Is there a way to set the starting position and zoom level (preferably in the number of bars displayed in the case of a bar chart)? So e.g. display first 50 bars or last 50 bars or something of sorts (while still allowing the user to zoom out and see some other part of the chart)?