@ahuang11 , I was intrigued by your X post where you show that GOES data loads faster after converted to Zarr because of the chunking.
After downloading the data locally:
wget https://cdn.star.nesdis.noaa.gov/GOES18/ABI/FD/GEOCOLOR/GOES18-ABI-FD-GEOCOLOR-10848x10848.tif

I tried running your code on the ESIP JuptyerHub and I didn't see this speedup: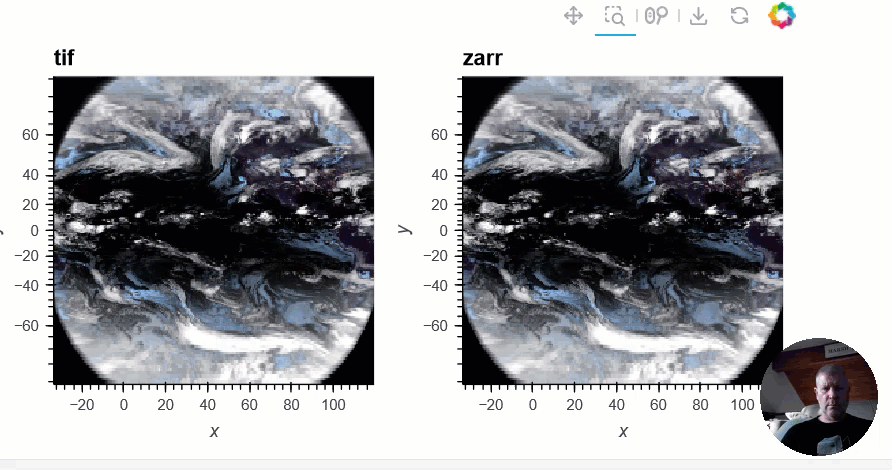 Seems like a nice simple use case to help understand better how datashader works and why my results were different than yours!
I thought datashader loaded the entire image first, then renders and delivers just the pixels to fill the window. Is that correct?