Hi,
I'm a developer of Synapse Notebook (a notebook that's not based on Jupyter notebook) and recently we got some customer tickets about using hvplot in our product.
When using hvplot in other notebooks like our product, Databricks Notebook(a popular notebook). The plot cannot be shown unless we use some workaround like exporting the plot to HTML file and then reading it.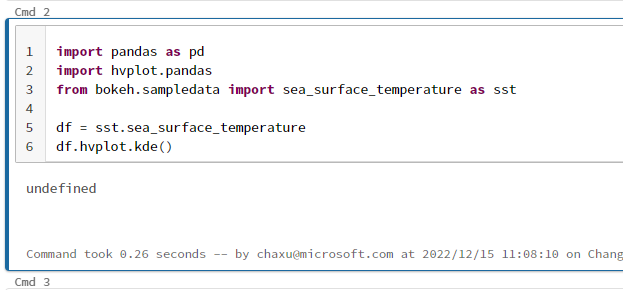 Is there any documentation about the support for non-Jupyter notebook? If there is, customer could be more clear about how to use hvplot in other notebooks.
And have you considered supporting other notebooks? Let customer use hvplot smoothly, without any workaround?