Hi HoloViz Community
It is now possible to share your code and data apps with the world in less than a minute via Awesome Panel Sharing. For me this is a dream come True. I hope it is for you as well.
Please try it out at awesome-panel.org/sharing. It is now functional. I hope you like it.
If I've ever helped you, I hope you will consider giving a little bit back. Please try it out and provide feedback at github/awesome-panel/panel-sharing. It will help me and our community so much. Thanks.
You can create and share apps like @sophiamyang NLP App. But your apps does not have to be this advanced. Just something a little bit unique and useful.
App: https://sharing.awesome-panel.org/sophiamyang/NLP/app.html
Code: https://awesome-panel.org/sharing?app=sophiamyang%2FNLP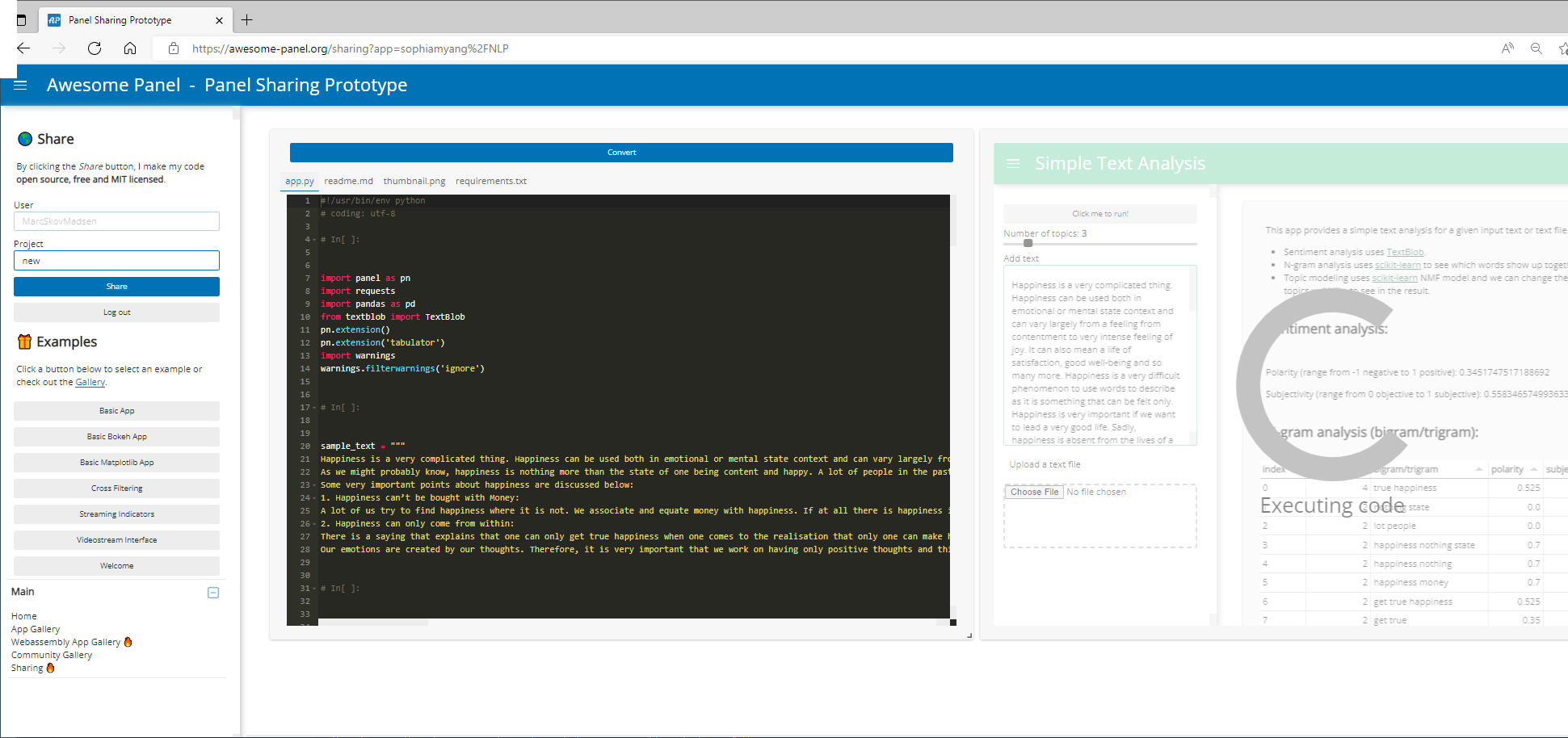 I hope we can build a cool community gallery of code and apps there.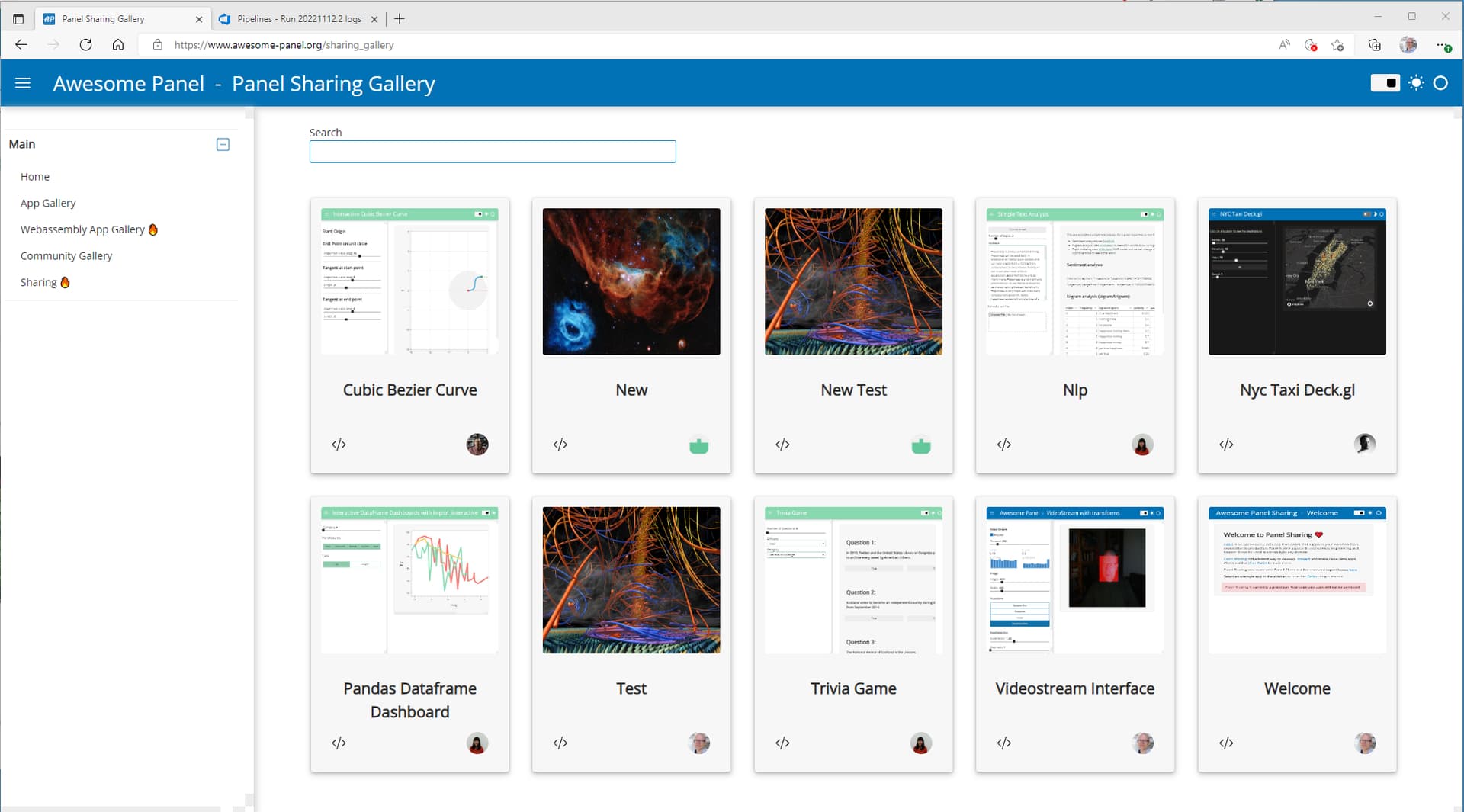 .
Please share your feedback here.
If you don't want to share your app with the world and add it to the gallery. It is also possible to just convert your app and get a long base64 encoded url back. This link is great for sharing on Stackoverflow or Discourse. Your code will only live on the awesome-panel.org server temporarily but will be useful as long as Awesome Panel Sharing is alive.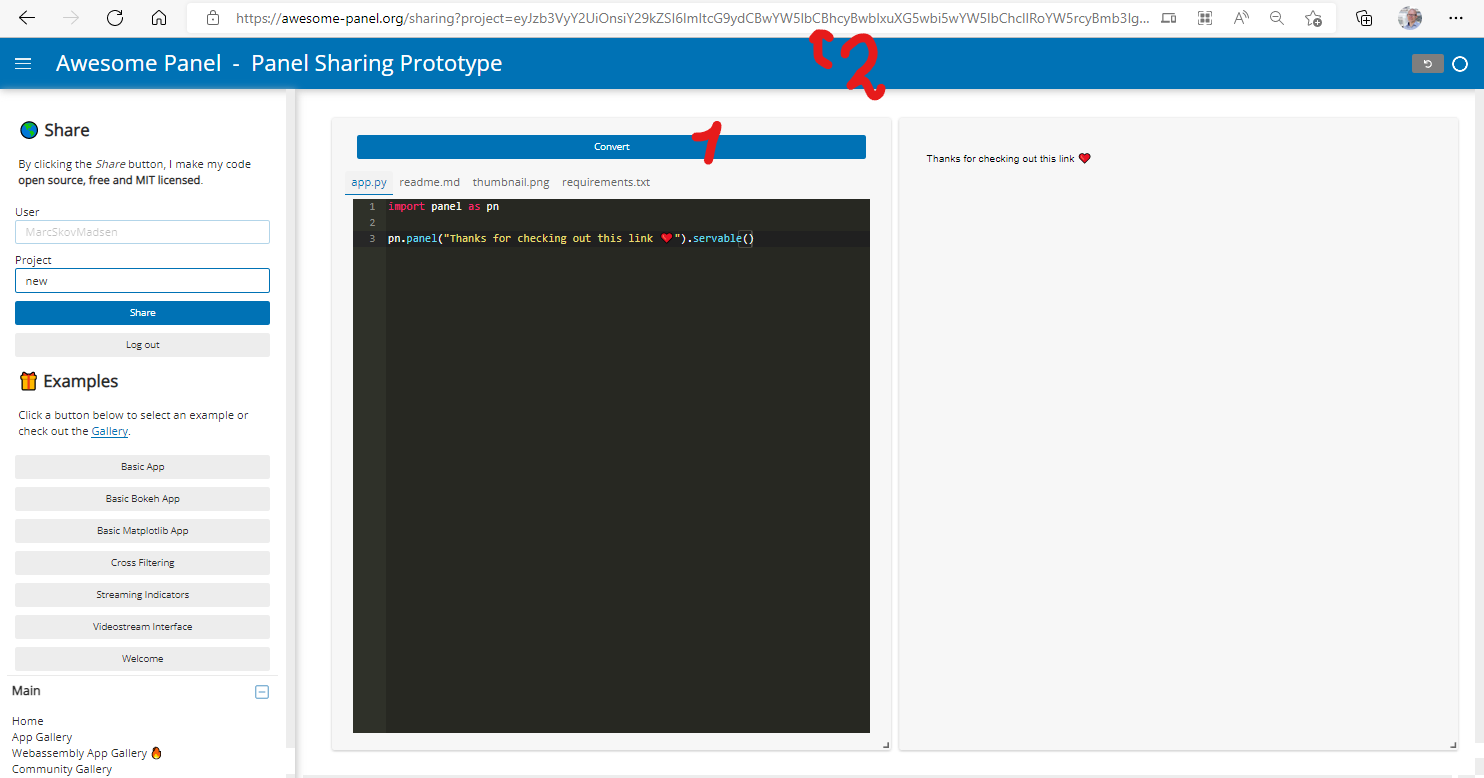 For more info check out the user guide
@philippjfr @jbednar @Hoxbro @maximlt @droumis @jstevens @sophiamyang @xavArtley @nghenzi @carl @Arifin @ahuang11 @CongTang @CrashLandonB @dwr-psandhu @ea42gh @greg_nordin @govinda18 @hyamanieu @ingebert @ianthomas23 @Khalilsqu @khannaum @madeline-scyphers @ncvangilse @rsignell @StuckDuckF @tomascsantos @Vivek @zartarr88