Hi.
I'm struggling to plot a graph using Matplotlib backend. It works fine with bokeh but I need to use matplotlib to save graphs as it is much faster.
I get a "TypeError: unhashable type: 'list'" in /usr/local/lib/python3.6/dist-packages/holoviews/plotting/mpl/element.py
This is related to the Overlay object I am using. When I remove the labels it works.
Here is the stacktrace and plot function I use to plot the graph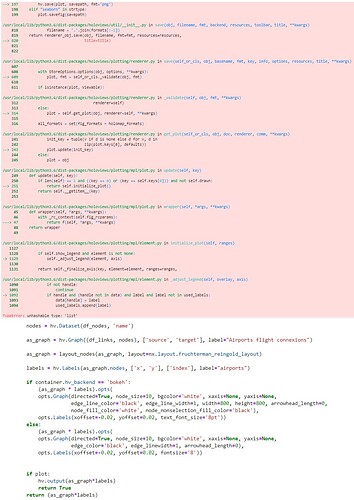 I use it with plot=False, and container.hv_backend as "matplotlib"
Are you able to tell me if I did something wrong or is this a bug ?
Thanks a lot !