Hello All,
I would like to know what are the best practices with panel, to create a one-page application (serve a single file) which will have some similar architecture as below: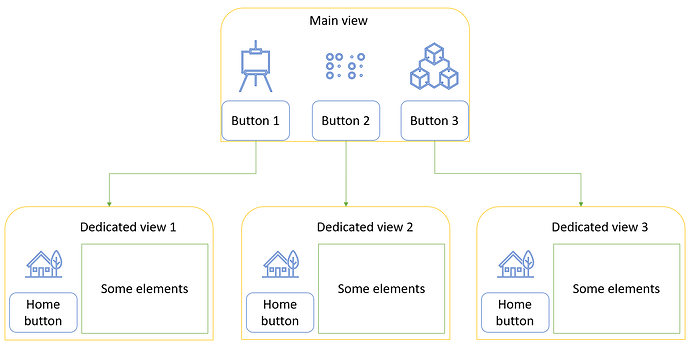 A page (Main view), where there would be buttons/links which when clicked will bring up new pages with dedicated views, from where you can get back to homepage by clicking another button.
As said, I am interested in the best practices or even a link to a tutorial if someone has to point me to.
Thank you!